Francisco "Chico" Mendes, Martial Arts Instructor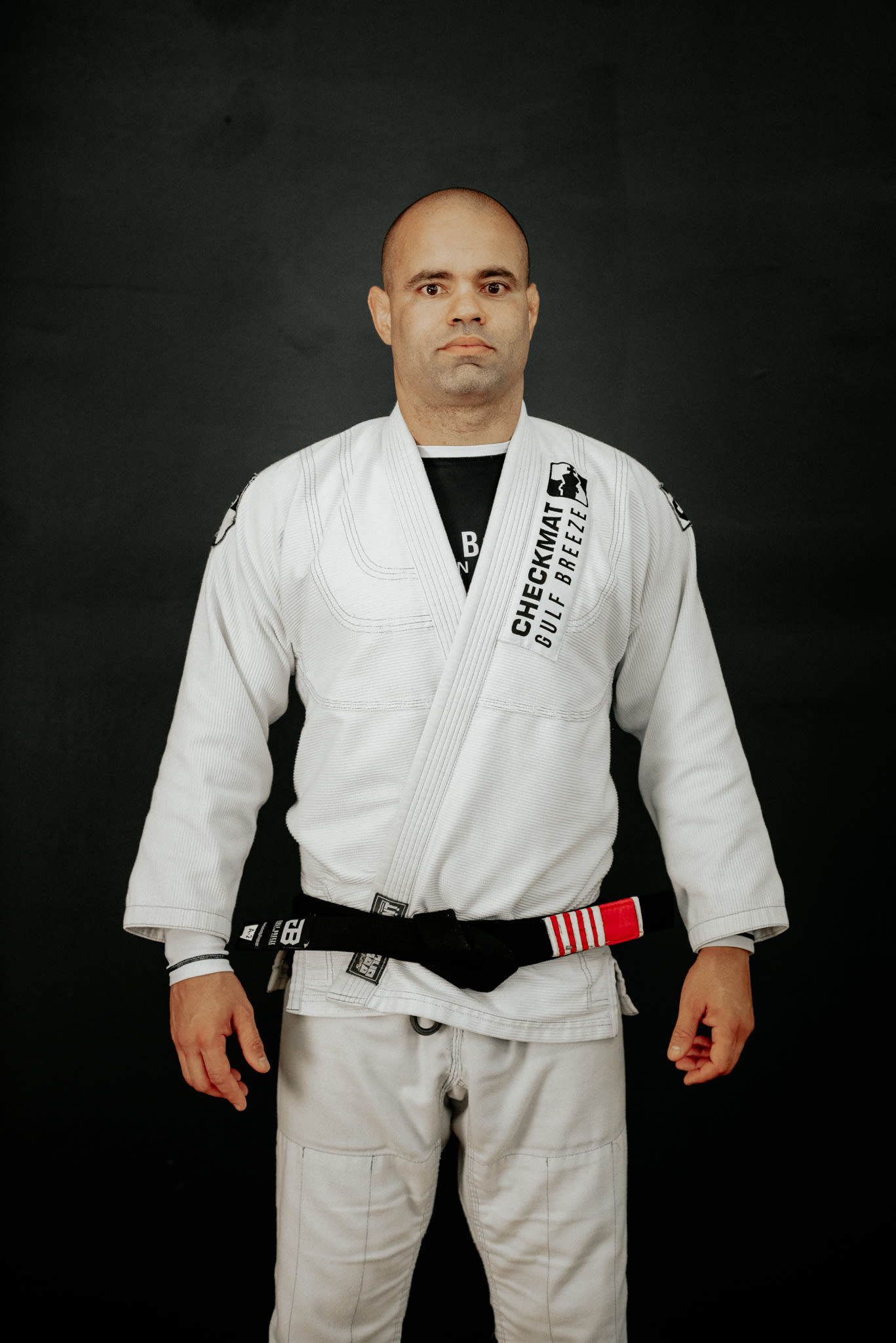 Francisco "Chico" Mendes
He started training Jiu Jitsu in his early teens at Romero "Jacaré" Cavalcanti academy, though his introduction class was given by Leonardo Vieira (who was a purple belt at the time).
Chico Mendes received all his yellow (in 1994) and blue belts (in 1996) from the Alliance master Romero Cavalcanti and Leo Vieira, and after master Jacaré went to the United States and Leozinho to Sao Paulo, Chico Mendes moved his training to Octavio "Ratinho" Couto's gym (In memoriam). Training there he achieved both his purple (in 1998) and his brown belt (1999). In 2003/2004 he moved to Sao Paulo, Brazil to be reunited with Leo Vieira.
In December 2004 Chico Mendes was awarded his black belt by Vieira. In the beginning of 2011 after some time travelling and displaying his Jiu-Jitsu in seminars around the world, Chico settled in England, United Kingdom, teaching at Checkmat Chico Mendes BJJ Bristol.
July 2017 Chico Mendes moved to United States (Allen, Texas) with his family. In April 2018 professor Janilson Bie asked him to be his partner and take over the Jiu-Jitsu Program at Gulf Breeze Brazilian Jiu-Jitsu.
Chico Mendes was one of the most active fighter and referee under International Brazilian Jiu Jitsu federation (IBJJF). He still competing but his target now is improve his students and team.
Lineage: Mitsuyo Maeda > Carlos Gracie > Helio Gracie > Rolls Gracie > Romero Cavalcanti > Leonardo Vieira > Chico Mendes
ACHIEVEMENTS:
2 x IBJJF World Champion
3 x JJWL World Champion
11 x IBJJF World medalist
Pan Ams IBJJF Champion
6 x European Champion
#3 Ranked Athlete NOGI IBJJF Season 2019/2020 Master 2
American National IBJJF Champion
#1 Ranked Athlete NOGI IBJJF Season 2018/2019 Master 2
#2 Ranked Athlete NOGI IBJJF Season 2017/2018 Master 1
#2 Ranked Athlete NOGI IBJJF Season 2017/2018 Master 2
Over than 160 IBJJF medals as Black Belt